Bespoke Wedding First Dance Songs
Looking to have your wedding first dance song edited or mixed?
We partner with Fiftypointfour Events and Entertainment to create wedding first dance mixes, edited tracks and bespoke first dance songs.
Fiftypointfour Events and Entertainment are a collective of talented and passionate individuals all motivated by a love for music and creativity. With over 20 years experience in the entertainment industry they have a real understanding of how to provide you a with range of musical and artistic services which will enhance your event.
Unique bespoke wedding first dance song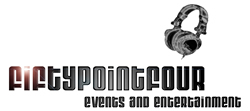 If you are looking at making your first dance a special moment why not add to the effect by having a bespoke mix or edited track to dance to! Fiftypointfour will build you the perfect musical arrangement from your choice of up to three tracks seamlessly mixed with creative effects to really enhance your dance routine. (Maximum 3 minutes 30 seconds track length)
All this will be done with personal consultation with you and a finished MP3 will be supplied to you and your personal choreographer (if you're having first dance lessons with us) in order so that you can rehearse and deliver that faultless routine."
All of this can be achieved for a set price of £79.99
Ready to go ahead?
Please contact us if you have any questions, or you're interested in going ahead with this special service and we'll get the ball rolling for you.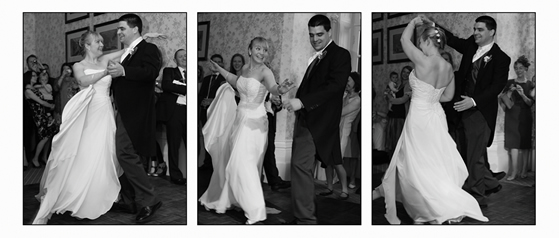 Image of one of First Dance UK's couples courtesy of Ali Imaging Photographer © Copyright 2010, All rights reserved